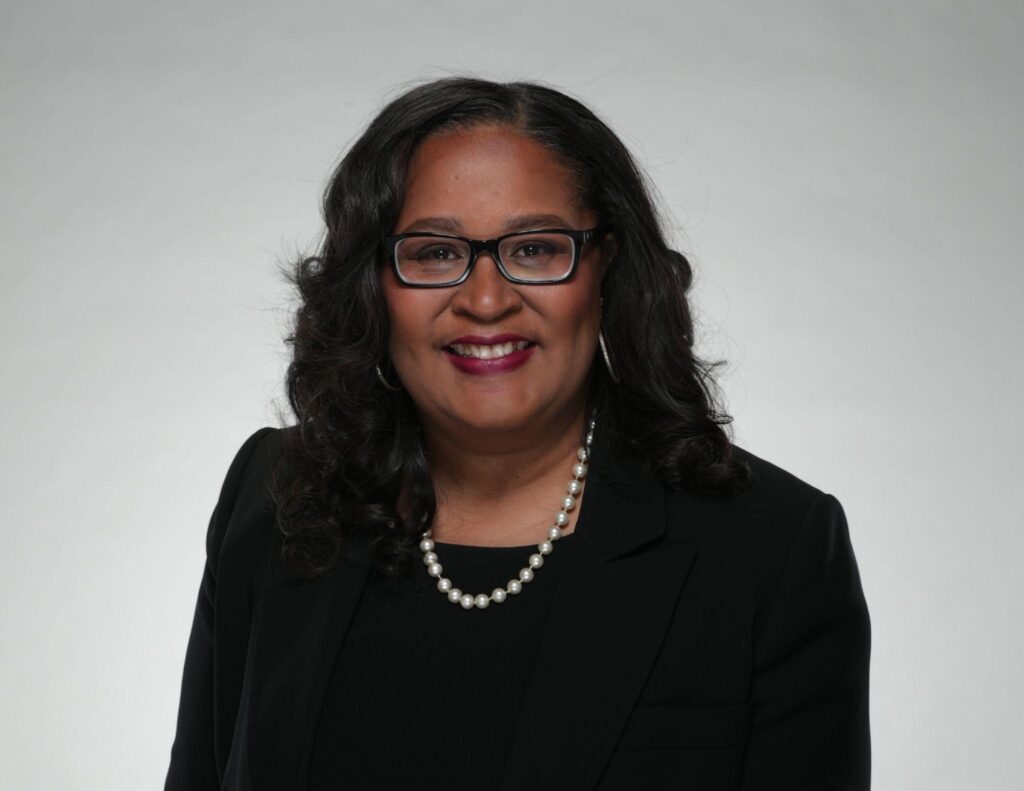 Rebekah Ratliff, CCLS
Founder – Capital City Mediations, LLC
Founder – CCM Consulting Associates, LLC  


Judicial Arbitration Mediation Service

(JAMS)

Co-Founder –
HBCU IMPACT
®

Rebekah Ratliff is a credentialed former commercial insurance complex claims professional with over 25 years of experience evaluating, negotiating and settling casualty claims nationwide and internationally. Having a wide range of subject matter expertise, she managed and held the authority to negotiate and resolve complex matters for global commercial insurance carriers, with settlements totaling in the millions. Rebekah is a mediator and arbitrator with the Judicial Mediation Arbitration Service (JAMS), the first black female non-lawyer ever to be invited to join the JAMS panel of neutrals.
Rebekah credits her career in insurance for the extensive subject matter expertise and transferable skill sets she developed as a claims professional. In an effort to give back to the industry, she serves (since 2017) as the President of the Atlanta Association of Insurance Professionals— the Atlanta Chapter of the National African American Insurance Association (NAAIA), the largest of NAAIA's 22 chapters. Ms. Ratliff also serves as an advisor to the London-based African Caribbean Insurance Network (ACIN) and is an influencer in the global insurance market. Rebekah is an internationally sought-after presenter, panelist, and lecturer in the insurance and legal industries and in the collegiate space. 


Ms. Ratliff is a recipient of various prestigious awards to include, the President's Lifetime Achievement Volunteer Service Award (Obama) and a 7
th
U.S. District (IL) Congressional Award, for her work in alternative dispute resolution. She has been recognized in the insurance industry by Insurance Business America in the inaugural Leading the Change honor (2020), on the IBA HOT 100 List (2021 and 2022), IBA Elite Women (2021) and Business Insurance Women to Watch (Class of 2021). Ms. Ratliff is the Co-founder of HBCU IMPACT
®
, a non-profit created to increase diverse talent in the insurance, financial services and legal industries by attracting, educating and employing the next generation of black students. Rebekah is a native of Chicago, IL, and graduate of the University of Illinois at Urbana, holding a degree in Psychology. She is based in Atlanta, GA and operates in the U.S, Caribbean and London.
Ngozi Nnaji, MS  
Principal, Ako Brokerage Services, LLC  
Founder / Managing Partner, Ako Insurance Consulting, LLC
Founder – #1000blackinterns
Co-Founder – HBCU IMPACT®
Co-Founder – The Trilogy  
Founder – Black Men of the Insurance Industry Initiative  
Founder – Black Women of the Insurance Industry Initiative  
Ngozi started Ako Brokerage Services, LLC in 2017, after a 20-year career in the insurance industry. She started the firm recognizing a growing desire for insureds to assist clients of underrepresented demographics understand the benefits of insurance being an asset protection and wealth generation tool. Ako Brokerage Services is a full-service brokerage and consulting firm. Although Ako Brokerage Services offers products and services that help individuals and their families, the agency specializes in working with minority-owned businesses and their owners. 
Most recently, Ngozi recognized an additional need within the insurance industry. She saw many insurance employers continue to struggle with diversifying their workforce and creating inclusive cultures in an industry that has historically struggled to do so. Ngozi launched Ako Insurance Consulting, a recruiting and retention firm focused on BIPOC Talent in the insurance industry. Through the consulting firm, Ngozi and the Ako Syndicate (a team of consultants who specialize in the various facets of diversity, equity, and inclusion) help employers understand that there must be a focus on recruiting AND retention to increase representation. Additionally, Ako Insurance Consulting assists insurance clients with developing strategies that integrate diversity into all the operational and functional areas of their organization (i.e., underwriting, pricing, claims administration, etc.).  
Ngozi earned her Master of Science Degree in Risk Management and Insurance from Florida State University and graduated Cum Laude from Florida Agricultural & Mechanical University with a Bachelor of Science Degree in Actuarial  Science. Ngozi is a Licensed Certified Insurance Consultant in addition to being a Licensed Insurance Producer (CT, FL, MA, ME, and NY, pending RI, NH, and GA). In collaboration with three of her colleagues, Ngozi founded HBCU IMPACT®, a non-profit  organization focused on developing the next generation of Black Insurance Professionals. During the COVID pandemic, Ngozi launched three insurance industry-wide initiatives, #1000blackinterns, Black Women of the Insurance Industry and Black Men of the Insurance Industry.